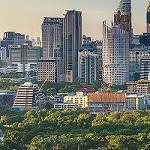 As part of US National Science Foundation-supported network of scientists, industry leaders, and policy partners, we research how to build better cities. The SHC network examines physical changes in the scale and scope of infrastructure design, the role of new technologies, as well as the changes in public attitudes and policy that can help achieve the infrastructure transitions needed to build healthy, sustainable, and livable cities today and in the future.
Follow the Sustainable Healthy Cities network on Facebook, Twitter, and LinkedIn.
Under an INFEWS grant from the National Science Foundation and the U.S. Department of Agriculture, we're designing and implementing methods, tools, and databases to advance urban food systems research in multiple disciplines.
Read more: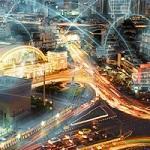 This project studies multiple "smart" infrastructure sectors in cities, including water, energy, food, shelter, transportation, and waste management, with specific attention paid to the equity impacts of the "smart city" paradigm. This research is supported by the National Science Foundation's Smart and Connected Communities initiative.
Read more: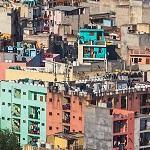 Urban India Data & Models
As inaugural director of the M.S. Chadha Center for Global India, Prof. Ramaswami will build a broadly multidisciplinary anchor program within the center focused on urbanization, innovation and global India.
Read more: